Dar Eid eco-lodge has located at a quiet and peaceful
location among mountains at Al-Tarfah, about 15KM
away from Al-nabi Saleh checkpoint, Saint-Catherine.
A perfect place to exposure nature and get refresh
further out the noise of the city.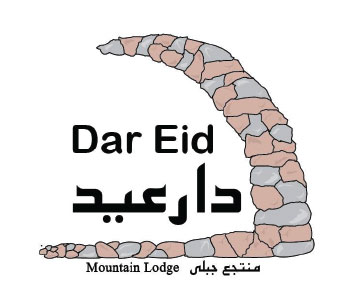 Why does it need a redesign
– Logo does not fit in a small places
(key chain, posters, icon, t-shirts for example),
because it contain a lot of  details
– It has so complex details and hard to be remembered.
– It is ununified on the visual identity level.
– Lack impact of unique style.